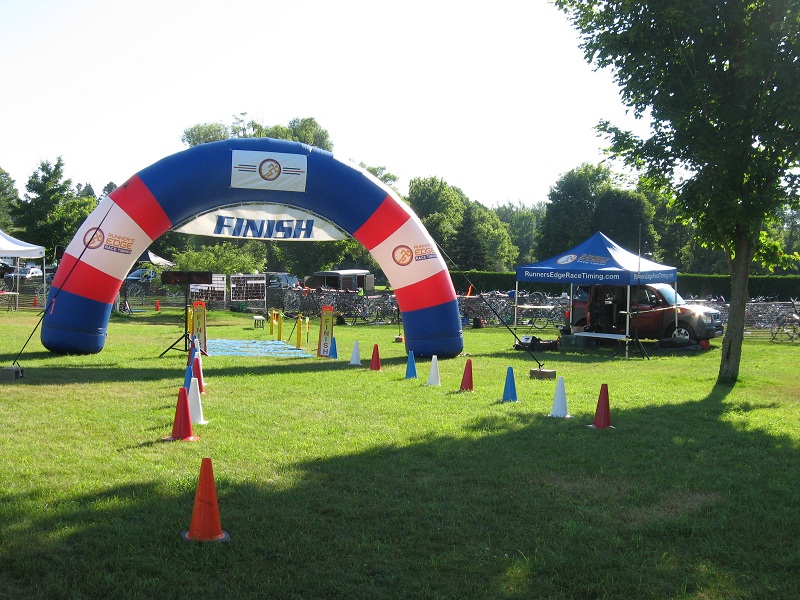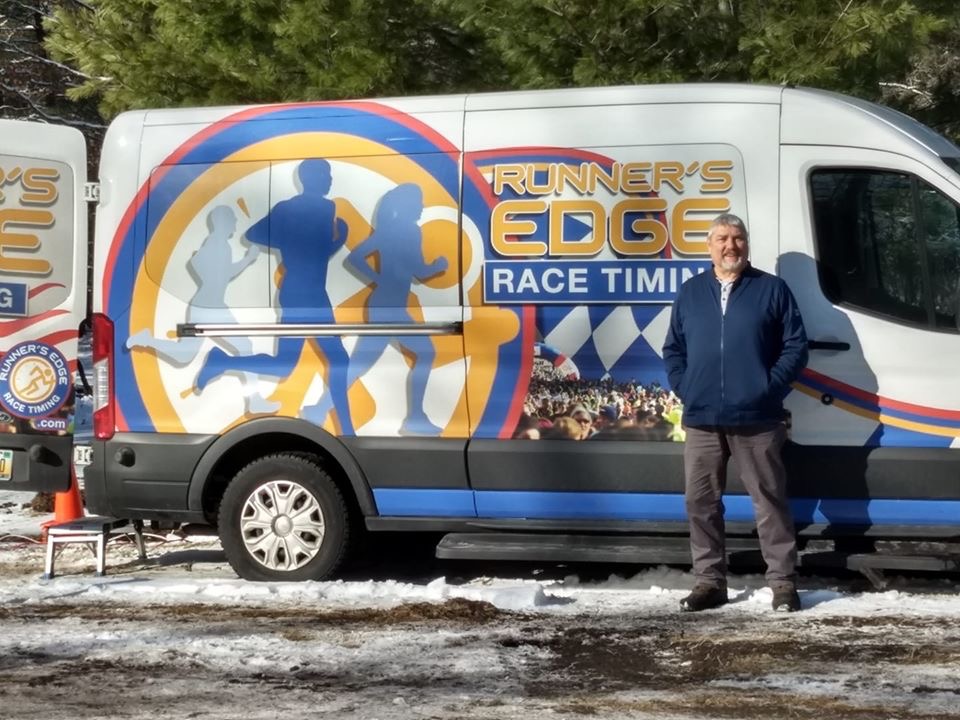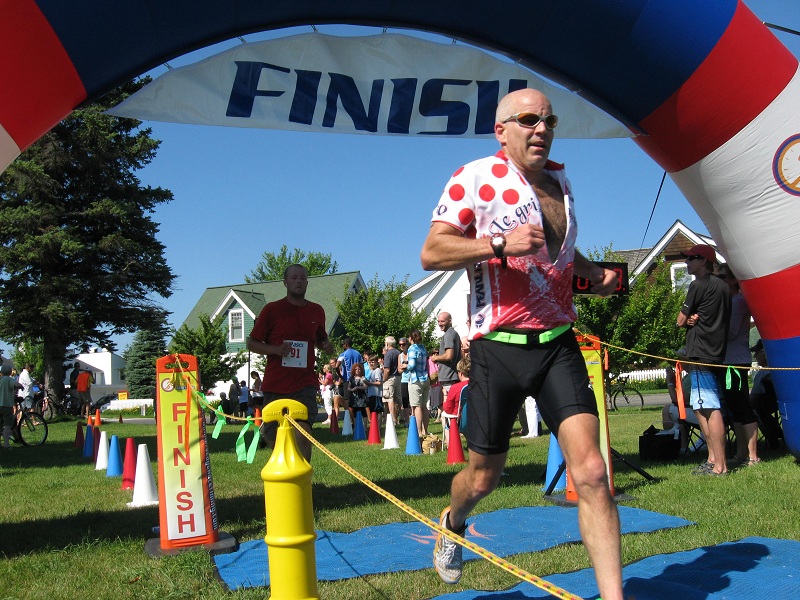 "Disposable" Bib/Chip Timing
Runner's Edge Race Timing offers "Disposable" Bib/Chip Timing
Partnering with TRIDENT RFID Race Timing Systems – Specializing in accuracy and affordability.
The advantages of the "Disposable" Bib/Chip are:
Fool-proof timing tag remains a part of the bib - Easier to distribute pre-race
Once a participant picks up their packet they are done, just pin their bib on and they are good to go
Attractive and professional appearance for your finish line
Free flowing finish line - Fewer volunteers needed – No corral area, eliminates post-race bottlenecks
Frees up volunteers to help in other key areas
No post race sorting of chips and no charges for lost chips

Check out this race using the Bib/Chip timing system – 3,550+ finishers in the YMCA York Turkey Trot 5K - UPDATE - Still timing this race, 2018 will mark 10 years, 2017 had close to 5,200 entered, a very popular event. Keeping this 2011 video here as it is still representative of the event:



Great Results, Every Time!

A Race Timing Company - Since 1995. We provide finish line timing services for all types of running and racing events including Road and Trail races, Triathlons/Duathlons, Bike Races and Time Trials, High School and Collegiate Cross Country Championship meets. We provide our Chip timing in Michigan, Indiana, Illinois, Ohio, Pennsylvania, Wisconsin, and Florida. We will provide our services to any location nationwide as participant levels allow. No event is too large as we are part of a strong network of experienced and highly respected race timers that can team up to insure a successful event.

Providing Results is by far the most critical aspect of putting on a running event. The participants of the event expect flawless performance, as far as timing and their place in the race are concerned.

We provide "State of the Art" Chip timing technology at the finish line for fast accurate results.

We are a great solution for any race looking for professional results at reasonable rates.

We provide Finish Line Timing for:

Road Races / Trail Races

High School Cross Country Meets / Collegiate Cross Country Meets

Triathlons / Duathlons

Bike Races and Time Trials
Services Include:
Ipico Sports (ShoeTag) and RFID Timing Systems (disposable bib chip) technology for Fast, Accurate Results

Online Registration Set-up Help

Race Entry Design Help, Late Registration Training

Pre-Race/Post-Race Lists, Finish Line Chute w/Clock

Calendar Listing of your Event

Internet Results Posting

Fully insured for your "Peace of Mind"
Go to the Services page for more details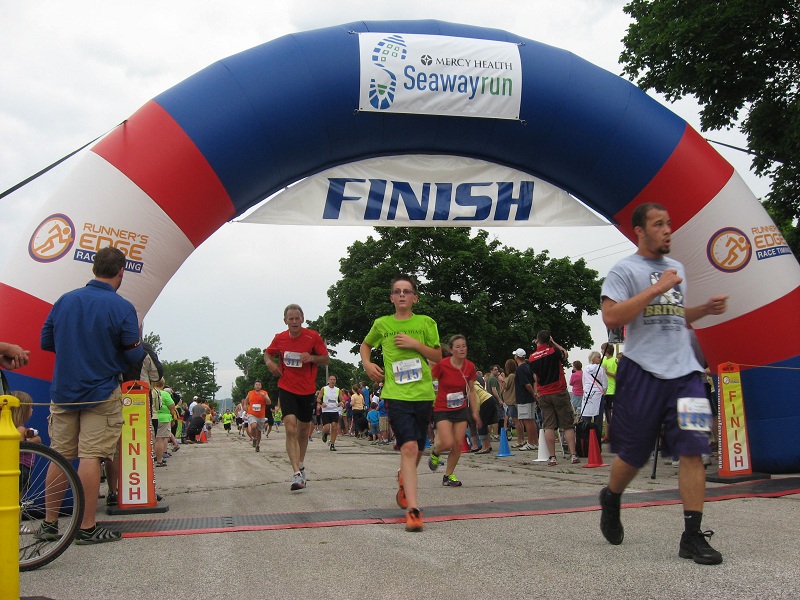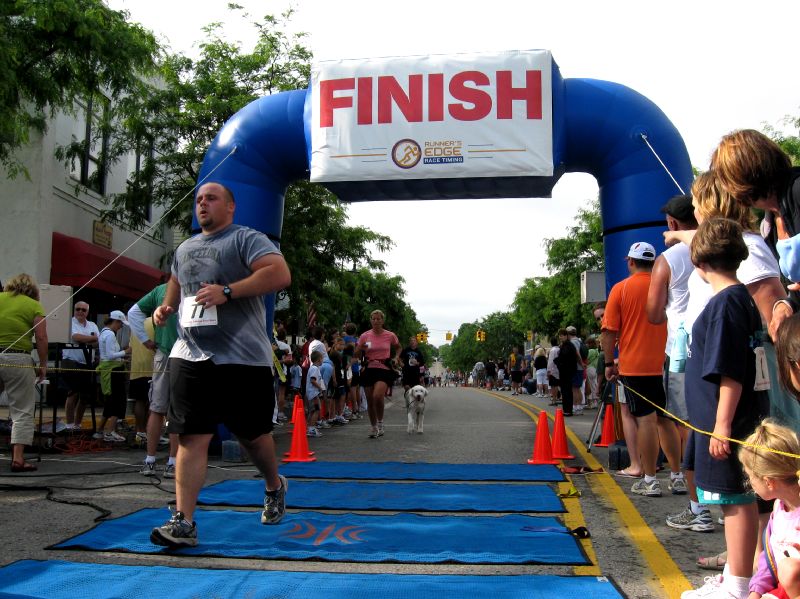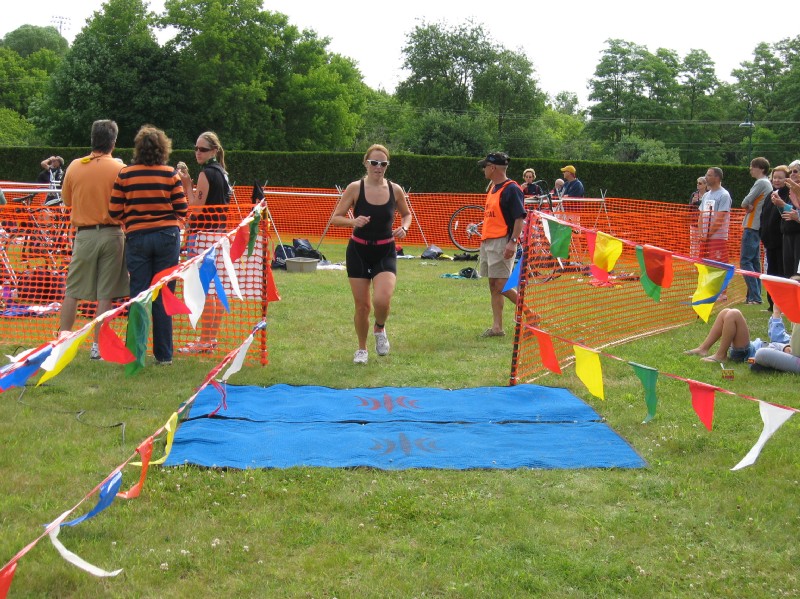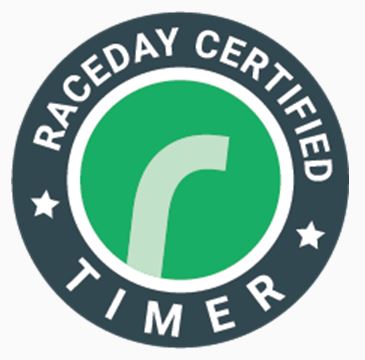 Now Available-
Finishline Clock by Runner's Edge RaceTiming
An affordable Finish Line or Mile Clock for Race Timers or Race Directors. Go to the Finishline Clock page for more details.

TESTIMONIALS

It was an absolute pleasure working with you and an honor to provide our runners with your expert results from start to finish. Derek, your company is an event planners ideal organization to work with for premier results—which guarantees the best form of marketing—word of mouth!
Blessings to you and a huge thank you! Tammy Dunaway, Run for the Treasure Half Marathon/10K/5K, Panama City Beach, Florida

Thanks for everything- you did a great job with the race!
Mark DiSanto
Recreation Supervisor
City of Sterling Heights, MI

Derek it went real well. Ian is a good guy smoothest race overall yet.
Mike Workman
Race Director
Run For Wings 5K

Thank you for a fantastic job. Don't make any plans for the Saturday before Memorial Day next year- I'd like to hire you again. Great job!
Andrea Ross
Race Director
Hand for Haiti Half Marathon & 5K Road Races

Thanks very much for your professional help and enthusiasm for last week's race here in Lima. We look forward to working with you for years to come.
Daniel Ross
Creative Director
Hands for Haiti Half Marathon & 5K Road Races

Derek, The corresponding date next year for our Midwest Classic. Is it possible to reserve your services for that date? You're a pleasure to work with. Thanks,
Mike McDowell
Head Coach - Olivet Nazarene University - Host
Midwest Classic XC Invitational

Nice job, don't believe I've ever seen results that quick.
Jim Fuller
Head Coach - Robert Morris University
Midwest Classic XC Invitational

Thank you so much for all your help. As you're aware the race was a huge success & we couldn't have done it without you!
Theresa Goerling, Co-Race Director
Volunteer Muskegon's Human Race 5K

Thanks for all your help, everything went so smooth!!!!!!!!!!!!!!
Doris Wolters, Co-Race Director
Thunder Bolt 5K Run and XC Team Challenge

Thanks, Derek. Your services were greatly appreciated and it was nice meeting you. Your system is very organized. Thanks again, Patti
Patti Chasteen, Co-Race Director
Log Cabin Run

Thanks for a great job on the race. Lots of compliments, which i attribute to a smooth finish line. Thanks again.
Gary Neal, Race Director
Northside 5K

Thanks for the great work, it's very obvious you've been doing this for a while! Everything ran great.
Little Traverse Triathlon
Will Baker
Club Director
Bay Tennis & Fitness
Petoskey Health & Fitness

Derek -- you're the best!
Penny Larson, Senior Race Committee Member
Muskegon Chronicle Seaway Run

Good morning Derek,
Great job!
Lynn Keech, Race Director
Muskegon Chronicle Seaway Run

We would love to have you back next year! Thanks for posting on your website. I just received the official race results in the mail. That is wonderful and very helpful!!! Thank you so much!!!
Jenna Zdunek
Health and Fitness Director
YMCA of Marquette County

Thank you for doing such a great job today!! The feedback that I have received so far has been raves about the chip timing!!! You really made us look good.
Thank you again,
Suzette Hudak - The Montessori Academy - Fall Frolic

You did a great job! Thanks for the results and the picture. Looking forward to seeing you at future races.
Don - Participant, Fall Frolic

Thank You, Derek! I was real pleased with the whole race.
Remember to send me your open dates next summer so we can schedule next year's event.
Take care, and you rock!
Colleen - Run for a Life 5K

Thank you so much for all your help and professional race input to make our Hess Lake 10K run/walk a success. As a co-race director with so many details of putting this event together not having to worry about race timing, posting of results or accuracy was a huge relief so that we could use our time in other areas for the run. Look forward to working with you again for our fourth annual.
Betty Bosowski, Son of a Sailor 10k run/walk Newaygo, MI

Wanted to let you know how much I appreciate all the time you put into our Son of a Sailor 10K walk/run. You walked me through all the steps and answered questions prior to race so that sign up and packet pickup went very smoothly. Our race finish line was very professional and every one was very happy with the quick posting of race results. Thank you for helping make our Son of a Sailor 10K walk/run a success, look forward to working with you again next year.
Katie Lipner Co-race director Hess Lake Newaygo MI

Thank you for helping make the BolderBoulder a big success. Looking forward to working with you again.
Mike Ducey - End Result - Timing Company for the BolderBoulder 10K

Thanks for your awesome help.
Plan on it next year.
Kevin Jandt - End Result - Timing Company for the BolderBoulder 10K

This is Barb. Just want to let you know that you are doing a great job of timing at races. The chips are great too. We have all come a long way since we first started running.
Barb Vanderberg - Veteran Local Runner

Many thanks to Derek Bailey from Runners Edge Race Timing for fast, accurate results!
Roger Bradshaw - Fremont Frostbite

Thanks again for everything with the race. You did a great job!
Michelle - Run for the Prize 5K

Thanks! You did a great job!
Michael McDowell - Olivet Nazarene - Host, Chicagoland Collegiate Athletic Conference XC Championship

Thanks for all that you and your crew did to make this meet a success!! Keep the date open for next year!! If the MHSAA does give this to us again.
Joseph D Droski - Director of Athletics, Sparta Area Schools - Sparta Mega Regionals